Sooke to Port Renfrew, Vancouver Island (and beyond) Guided Hiking and Camping Adventures for Families, Friends or Groups.  
Whether you want to see beaches, rain forest, waterfalls, remote locations, or all of the above; I can take you there. Please call 250-588-3732 or email drea@daytripdrea.com to book your adventure.  Custom trips are available!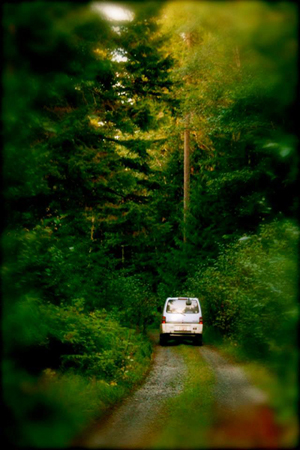 Testimonials
Julia Kilpatrick
Globe and Mail Article
Thanks again!
Nikki Bailey
"This was a trip that I will never forget. I met some fantastic people, saw amazing wonders; I wouldn't trade this for the world! Thanks so much."
-Trevor C. – Germany
"An absolutely perfect day! I loved it. Today was the best day of my vacation and I am so thankful Drea was there to take us out. A perfect moment."
-Jaqulyn P. – Switzerland
"Fantastic trip, breathtaking views and great company. I'm also 5 kilos lighter than when we started. All the best."
-Steve C. – Australia
"I'm so lucky I got the chance to see part of the Juan de Fuca trail! Such tall trees and beautiful Mystic Beach. Next time, I'm going to go for the whole trail! Thanks!"
-Mark S. – Austria
"Awesome trip! Loads of fun! Mystic Beach has a beautiful trail through the forest, it's magical. Our guide and dogs were so much fun, all the best!"
-Peter C. – Ireland
"Drea, Thanks for making this day excursion to Mystic Beach. That is the first time I'd seen Orcas. This journey out into nature complimented my trip in the city. Keep these trips going! Cheers."
-Jasen B. – Norway
BE SURE TO CHECK OUT SOME LOCAL LINKS FOR ACCOMMODATION AND OTHER ADVENTURES!